Tell students when you nominate them for awards!
Read time: 10 minutes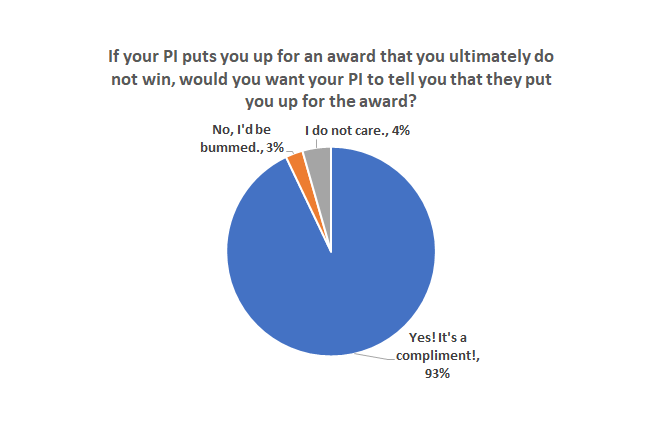 Anecdotally, I find that advisors and mentors do not tell students when the advisor nominates a student for an award, instead they only tell students when the students win. I anticipated that students might want to know when they were nominated, so I conducted a poll on Twitter to test this hypothesis.